Top Notch Cloud Hosting Services
Accounting software is a crucial application that helps to maintain account books and perform accounting activities and payroll in less time. Software such as QuickBooks, Sage, and Xero are reliable accounting software helpful in preparing financial reporting, customer relationship management, and more. Cloud hosting is a simple method to host accounting software on remote servers following the IaaS (Infrastructure as a Service) business model. Cloud hosting allows the data and company files to live on virtual servers and be seamlessly accessed remotely. Moreover, cloud hosting adds the advantages like security, compatibility, scalability, and flexibility to the traditional approach of desktop accounting.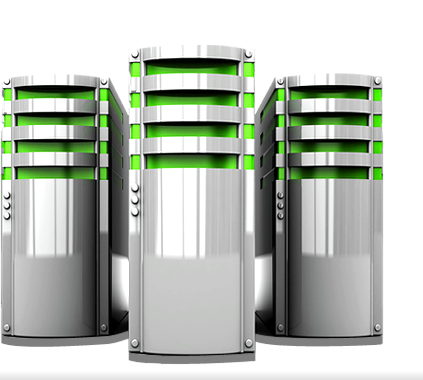 QuickBooks is a popular and affordable accounting software that allows businesses to track financial activities like transactions, expenses, income, and inventory. It is specially designed for small and medium-sized businesses and eliminates the need for manual bookkeeping or slow accounting software. Our QuickBooks Cloud Hosting allows you and your team to access all the tools and features of accounting software with added flexibility, scalability, and security.

Sage is one of the best financial management software that has allowed small businesses, freelancers, and micro businesses to organize their accounts effortlessly. The software offers inexpensive services to help businesses manage expenses and income in various currencies and track inventory. We offer Sage Cloud Hosting services to make the software and data available for your team 24/7 and from anywhere with extra benefits like security, accessibility, and cost-effectiveness.

Xero is cloud-based accounting software broadly utilized by startups, budding companies, and established businesses. Xero Accounting Software simplifies bookkeeping, accounting, financial reporting, expense management, and invoicing. Moreover, with third-party add-on integration, Xero extends its range to many business processes. With our dynamic Xero Cloud Hosting services, we add to the remote accessibility, security, flexibility, and scalability of the accounting software.
Why Should You Migrate To Cloud Hosting?
Secure
The high-grade security our cloud hosting offers is why users are inclined to use it. From data encryption to password protection, we ensure your data is never compromised.
Scalable
Our cloud hosting offers one-click scalability to cope with the company growth, avail new features and adjust RAM, bandwidth, or storage as per your convenience on multiple servers.
Automated Updates
The automatic software updates ensure you have the latest version equipped with new features, security patches, and bug fixes. Notifications for manual updates take this further another step.
Accessible From Anywhere
With your desktop application now available on virtual servers, access your software, documents, and data from anywhere. Handle billing, cost estimating, invoicing, payroll, project management, and more on the go.
High Performance
With cloud hosting, we are committed to solving the issue of flexibility and speed on traditional machines. Besides being energy efficient, cloud hosting also allocates resources instantaneously.
Reliable
Reliability is the key feature of our affordable cloud hosting on Quickbooks. It has been systematized to handle server outrages and offers backup options to make your business more dependable.
Collaborative
With cloud hosting, employees and teams of different companies can collaborate on projects, tasks, and campaigns. Now work collaboratively in real-time and access crucial company resources.
High Uptime
We know that time is crucial for you. Cloud hosting keeps your data in the remote servers, and the high server time of 99.999% ensures you get high uptime and the best speed.
Backup/Disaster Recovery
Your data is saved instantaneously on cloud hosting, and the backup ensures you never lose any data. Our cloud hosting creates data backup timely so you can recover it from the servers quickly.
Transform Your Business Into A Highly Profitable One
With Our Cloud Hosting Services save time, increase speed, and revolutionize accounting, bookkeeping, and customer management.
Benefits Of Asquare Cloud Hosting
High-performance computing capabilities
Data backup for geographical redundancy
Enhanced regulatory compliance and governance
Increased agility and faster time-to-market
Low IT infrastructure maintenance costs
Transparent and flexible pricing models
Reduced carbon footprint and eco-friendly

Enhanced collaboration and communication for teams
Disaster recovery for business continuity
Customized and personalized cloud services
Easy integration with applications and other cloud services
Scalable and real-time resource allocation
Automated software updates and maintenance
Multiple options mean you choose the plans best suited for your business requirement. Explore our cloud hosting services to make financial reporting and accounting effortless.
Happy Clients
Paul Robinson
I have been using QuickBooks for the past five years, and my payroll was not working continuously for two weeks. I tried to reach the QuickBooks support team but all in vain. Luckily I found this website and contacted Edward from their tech department. He fixed my issue in just half an hour. I am delighted with their service and would recommend it.

Jason Wright
My QuickBooks desktop application was not processing transactions, and an error message popped up. I got in touch with someone named Lauren from their customer care department. To tell you the truth, I am 46 years old and not very tech-savvy, but she patiently guided me step by step and helped me fix the payment issue. This is undoubtedly among the top customer support experiences I have had. Thank you, Lauren, for helping me out.

William Sanchez
I recently shifted to Ottawa from Ontario, along with my business. I wasn't aware, but the taxation system differs in both provinces, and I faced difficulty filing taxes in QBO. I tried to find an online solution, but nothing worked. In the end, I reached out to the number on their blog. Someone named Bryan picked up my call, explained my mistake, and fixed the issue in just 45 minutes. Their team is fast and efficient and knows what should be done.

Carol Smith
My QuickBooks application reported an error message that it could not connect to the internet. I work at an accounting firm, so you can understand how dependent our life is on QuickBooks. Fortunately, I stumbled upon their website and reached out to them. Someone named Robin picked up my phone, and she heard me out. She asked me a few questions about my application and internet settings, and in just 30 minutes, my account was back to normal. I am thankful to them and will recommend them 10/10.

FAQs
What is an example of cloud hosting?

Cloud hosting utilizes a virtual server instead of a physical server to host the software. SaaS (Software as a Service) or IaaS (Infrastructure as a Service) is an example of cloud hosting, where instead of installing software on your desktop, you open it online.
What is the difference between cloud and hosting services?

Where hosting services is a more general term for all types of hosting located outside the user's physical computer, cloud hosting is more specific. Traditional hosting services allocate physical computers to every user. However, cloud hosting services use a virtual network spread over a pool of computers to ensure high uptime and speed.
How much time does it take to transfer QuickBooks desktop to the cloud?

It can take a while to upload QuickBooks Desktop on QuickBooks Desktop Cloud. However, the exact duration depends on the data and company files. To talk to our advisor and get suggestions according to your requirement and business transactions, call our helping number at (855)-738-0359
What is cloud accounting?

Cloud accounting takes traditional desktop accounting to the next level and adds features like accessibility and scalability. Cloud accounting offers excellent speed, added security, and flexibility to business processes.
What is software cloud hosting?

Cloud hosting utilizes virtual servers to host the applications and software instead of installing them on a physical computer. Cloud hosting distributes the software on a network spread over many computers.
Which accounting software can only be operated on the internet as it is cloud-based?

Online accounting software such as QuickBooks Online cannot be operated offline; however, QuickBooks Desktop is the alternative. Cloud-based QuickBooks Desktop Cloud is operated on the internet instead of being installed on the computer.
Is QuickBooks a cloud accounting software?

QuickBooks Desktop, QuickBooks Desktop Cloud, and QuickBooks Online are different forms of the accounting and bookkeeping software QuickBooks. While QuickBooks Desktop is software installed on the user's system, QuickBooks Online is run on the browser. On the other hand, QuickBooks Desktop Cloud is a cloud-based accounting software. It is straightforward to migrate from QuickBooks Desktop to QuickBooks online or host your QuickBooks Desktop on the cloud.
Can QuickBooks be hosted on the cloud?

With our cloud hosting services, it is effortless and advantageous to host QuickBooks on the cloud. QuickBooks cloud hosting adds a layer of security, flexibility, scalability, and accessibility to accounting and bookkeeping.
What are the benefits of using QuickBooks cloud hosting services?

There are a plethora of advantages QuickBooks cloud hosting offers to accountants and business managers. QuickBooks Cloud Hosting provides the latest security, scalable resources, bandwidth, firewall protection, high uptime, and access from anywhere. Therefore, you can open QuickBooks on the virtual server and work anytime with anyone in your team, collaborate in real time, and ensure high speed and 24/7 uptime.
What is the QuickBooks cloud?

QuickBooks Cloud is a cutting-edge method of hosting QuickBooks Desktop on remote servers so that they are accessible anytime. Instead of confining your company files and data to a physical computer, your data is backed up on a virtual server that you can open anytime on any device.