Sage Hosting
The smart way to manage your business globally over any device.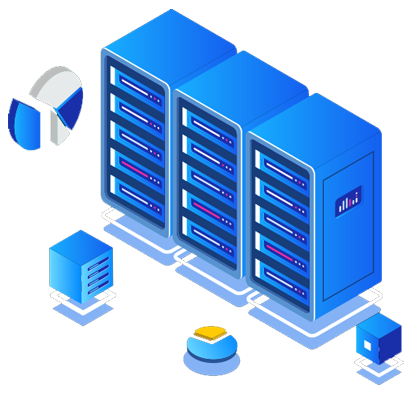 Sage Hosting
Handling all the aspects of a business can be an overwhelming task, requiring a lot of investment into time and effort. Sage is a leading provider of enterprise resource planning (ERP) software with the client base of more than 6 million. From accounting to customer relationship management to human resource management, sage has a lot to offer. Sage hosting is the perfect solution to incorporate the benefits of cloud technology with the robust features like construction-specific capabilities such as job costing, AIA/item billing, equipment tracking in the application itself. Irrespective of your business category our advanced sage hosting solutions deliver 99.999% uptime.
Sage 50cloud
Are you facing problems while keeping track of financial data through Sage accounting software? Get ready to efficiently manage sales, expenses, taxes, cash flow, and costs and manage projects and inventory hassle-free. Contact Asquare Cloud Hosting to get instant expert advice on Sage 50cloud Hosting in just a single dial.
Sage Intacct
Uncover the easy process to create financial management fun and empowering with the help of Sage Intacct accounting software. If you are struggling with accounting and bookkeeping complications in sage. Contact Sage Hosting support team at Asquare Cloud Hosting to fix technical issues related to Sage Cloud Hosting to get fast, yet productive, financial, and operational performance.
Sage X3
Sage X3 helps to enhance the flexibility and functionality to handle a competitive business in global markets. If you are looking for a sage professional to get quick advice on how to run hassle-free and accurate service around the world to track your financial data at any time, contact us now to perform flexible financial activities with the help of Sage hosting.
Sage 200cloud
Sage 200cloud provides a cloud-based desktop solution that helps to grow your business with a modernized user interface along with desktop personalization options. Get the step by step guidance to resolve issues related to Sage Hosting to run a smarter, faster business activity. Contact us now to ditch the downtime and increase the uptime.
Sage 300cloud
Sage 300cloud (formerly Sage ERP Accpac) enhances the work efficiency or effectiveness for small and medium businesses. Get the magical strategies of Sage Hosting to access the financial activities around the globe, in multiple currencies and locations. Contact us to get instant advice from an expert at any time.
Benefits of Hosting Sage in Cloud
Highly Secure
Sage Cloud Hosting helps to provide a fully secure environment to protect the most crucial data with secure data encryption, incident monitoring, and endpoint controls. You will never threaten from accidental data loss due to the incredible backup power.
Cost-effective
With Sage 50 cloud hosting, upfront costs, installation, and maintenance costs are replaced by minimal monthly rental. Cloud hosting streamlines your IT infrastructure since you would not need to pay for expensive servers or storage. You also don't have to worry about upgrades as this would be taken care of by the cloud hosting provider.
Automatic Backup
Sage hosting provides automatic data backup security hassle-free. With the help of this, anyone can easily recover the data. In this way even in any data disaster, your financial data remains secure and untouched.
Paperless
Sage hosting is an easy process to secure your data online so that you can access financial data anywhere and anytime without any problem. This process of securing your documentation helps to reduce the paperwork and follow to helps the environmental causes.
A Virtual Workspace
Getting your business applications such as CRM Systems, ERP Software or Accounting Software on virtual space creates an environment with better ease of access. When you host your endpoint devices in the cloud, you create a more controlled virtual environment while taking full benefit of the cloud technology.
Round the Clock Support
Going for Sage 50 cloud hosting means that you are opting for more than a product and it means selecting a dedicated support team as well which is available 24*7. Client support related to Sage 50 software along with IT becomes a part of the regular benefits which are included with Sage 50 cloud hosting services.
Customize & Control with Flexibility
On-premise ERP / Accounting software platforms are beneficial to a number of businesses that want more strict control over their organization. They must follow certain regulations and customizations, but at a number of times, this means that they have to through a lack of flexibility and mobility. When you take your on-premise ERP and create a hybrid cloud solution, you are on the driver's seat and hence gain the flexibility and mobility benefits you want.
Fast Working
Free up the time of your IT staff or better you need not hire IT, staff, as your business grows. With cloud hosting, you have access to IT solutions specialists for maintenance, training, reporting and more. The work which would have been done by your IT team is handled by cloud service providers. This saves up manpower and workload is reduces manifold times.
FAQ of Sage Hosting
How Much Does Sage Hosting Cost ?

Ans. The cost of sage cloud hosting depends on the configuration and number of users.
What are the Benefits To Hosting Sage 100c In The Cloud ?

Ans. There are various benefits to hosting Sage 100c in the cloud as it makes accounting system easy to access, Reduces cost, etc
How do I access my Sage application in the Cloud ?

Ans. With the help of Cloud hosting, you can easily host Sage application on Cloud.
How can my small business benefit from hosting Sage 50 ?

Ans. It will help you to track your finances, invoicing customers, paying bills, and managing your inventory from anywhere at any time.