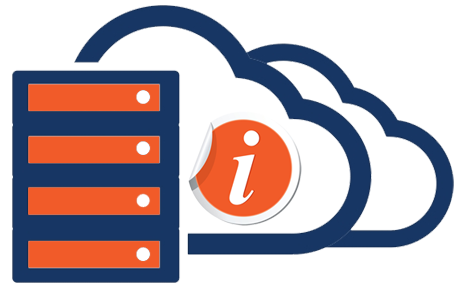 With the advancement in technology, the world is falling for cloud computing. Asquare Cloud Hosting caters businesses in various industries, such as legal, accounting, real estate, etc. With cloud solutions powered by high-performance computing servers that check every box on quality standards, including security, availability, and consistency of speed. We continuously improve ourselves, to let our clients achieve more in less time. We understand the unique requirements of clients and address them with customized solutions, without any compromise on the quality of services.
It adds value to the client's services and entire business that eventually makes Asquare Cloud Hosting a top choice for the cloud services. With a team of experienced professionals, we are engaged in offering reliable QuickBooks hosting support services in a friendly manner. We connect with all sorts of the users having different technical skill sets seeking for support related to their QuickBooks cloud hosting. To ensure the efficacy of our services, we make use of the latest techniques. We have left nothing unturned when it comes to attaining the best customer experience with our tech-geeks.
The Reach Of Asquare Cloud Hosting Services
Asquare Cloud Hosting has worked across various industries for being the best solution provider. To name, a few industries are:
Education, Construction and Distribution Industries
Accounting, Financial Services and Engineering
Medical and Information Technology
Government, Non-Profit, Legal and Insurance Sectors
Professional Services and Telecommunications
The QuickBooks users achieve an astounding level of success in business, with our value-added services to SMEs, across the globe. We are committed and dedicated to grow your business.
Our Objective
Our core objective is to reduce the unwanted stress that one has to face due to the non-core business functions. We would assist you in managing your core features with the utmost efficiency and intelligence so that your firm productivity gets enhanced.
We Guarantee
Multi-user collaboration: With Cloud Hosting, bring your team together on the same platform for faster and efficient accounting processes. With all the involved parties, such as – business partners, client, and staff members, working simultaneously on the same file, you save time and efforts of sharing data over other mediums.
99% Uptime: To maintain the uninterrupted availability of services, Asquare Cloud Hosting provides SLA-backed 99.999% uptime.
Dedicated security: The Hosting provider deploys security measures such as end-to-end encryption, anti-malware, multiple firewalls, TFA etc. to secure the QuickBooks data on the cloud.
Data Backup: The protection of your QuickBooks data is our concern. Asquare Cloud Hosting maintains a 100 days rolling backup on secure locations for free to ensure the availability of data even in case of accidental deletion or loss.
Always on support: To provide hassle-free cloud solutions to the customers, we have a team of skilled experts available round the call, throughout the year. Clients can reach us over the phone call, live chat or email to avail immediate assistance.
Accessibility: You can manage enterprise-level accounting tasks anytime, anywhere and work simultaneously with your team to attain more productivity in less time.
Redundant IT Infra: We operate with a fully redundant IT infrastructure, not only with hard disk and servers but also with geographical locations of the data center.
Our Promise
We promise to maintain reliability and transparency for your business.
Our Core Values
Integrity
Rectitude
Business Transparency
Ethical Professionalism
Ethical Business approach