QuickBooks Cloud Hosting
Access your QuickBooks Desktop and company files anywhere, anytime with Cloud Hosting
Why Cloud Hosting For QuickBooks?
Access From Anywhere, Anytime
With your accounting software and company data on the cloud, access it anytime and anywhere with QuickBooks cloud hosting.
Manage Efficiently With Add-Ons
Now, handle your accounting practice more efficiently by integrating any QuickBooks add-on, thanks to the increased compatibility.
Collaborate On Go
QuickBooks cloud hosting allows you to collaborate with your team, clients, and partners to work effortlessly and yield better results.
Get Technical Assistance 24/7
Experience fast resolution of your queries and issues with 24/7 technical assistance. Our ace cloud hosting comes with a round the clock assistance.
Plans Per Your Requirements
Our best QuickBooks cloud hosting comes with easily changeable plans. Therefore, pay-as-you-go and allocate the exact resources for the process.
Pay Less For Setup & Maintenance
Reduce your business expenses with QuickBooks Desktop cloud hosting by eliminating on-premise IT setup and high maintenance costs.
What Is QuickBooks Cloud Hosting?
Accounting with QuickBooks hosted in the cloud is way more effortless. QuickBooks cloud hosting enables users to access the software and financial data anytime, anywhere. Cloud hosting enhances work flexibility and data accessibility, and business profitability rate. With Cloud Hosted QuickBooks, you don't have to worry about data security or backups and spend less on maintenance costs.
QuickBooks Cloud Hosting Vs Desktop
QuickBooks Desktop already includes numerous features that ease accounting operations. However, it gets much better when combined with the goodness of QuickBook cloud hosting.
QuickBooks On Desktop
✔ Fixed Accessibility

✔ Workspace Rigidity

✔ Limited Concurrent Users

✔ Inconsistent Data Backup

✔ Costly Server Setup and Maintenance
QuickBooks On Cloud
✔ Anywhere, Anytime Access

✔ Top-notch Data Security

✔ Multi-user Collaboration

✔ Automated Backup

✔ No IT-related Hassles
How Do QuickBooks Cloud Hosting Works?
At first, the user decides the QuickBooks version that he wants to have. Then, that version is installed on remote servers, which you can easily access by entering the secure login credentials via any internet-connected device. The rest features and functions of QuickBooks Cloud Hosting USA remains the same as on your desktop.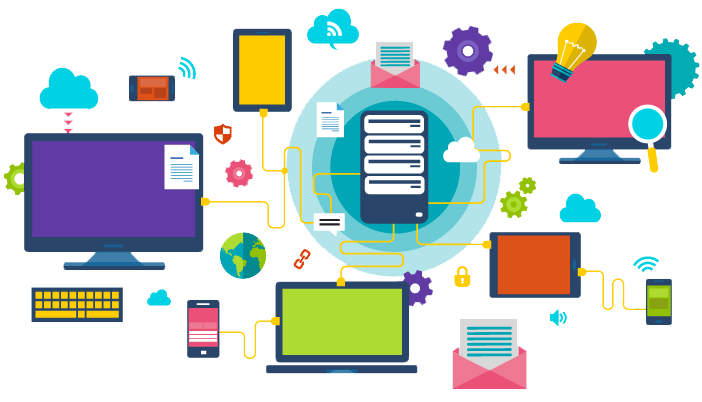 Benefits Of Our QuickBooks Cloud Hosting
When looking for a managed cloud hosting service, you won't find a better alternative to Asquare Cloud Hosting. Here are some perks of using Asquare as your QuickBooks cloud hosting provider:
Scalability
By Hosting QuickBooks on a Server, you can avail as many deployments as your business needs. We serve our clients with scalable solutions and pay-as-you-go plans. It will allow you to pick the right resources for the best QuickBooks Cloud Hosting and add-on requirements. Therefore, pay for only what you require, and expand the workspace and resources in real time.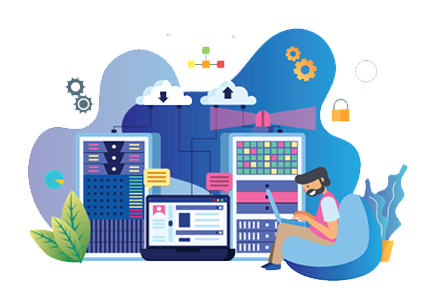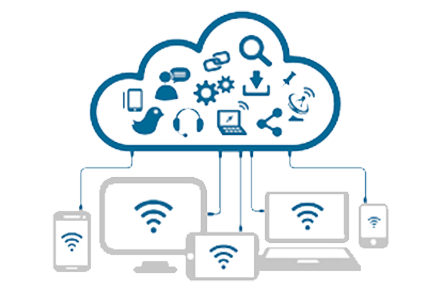 Cross-Device Compatibility
Our affordable QuickBooks Cloud Hosting services support all platforms and devices like desktops, laptops, and tablets if one has a stable internet connection. We equip you with freedom, instant updates, comfort, and flexibility in addition to the QuickBooks Cloud Server.
Always-On Support
Our technical experts are adept at handling your queries and are available 24/7 to keep your QuickBooks up and running. Connect us via call, email, or live chat and get your queries resolved instantly. All of this at no extra cost!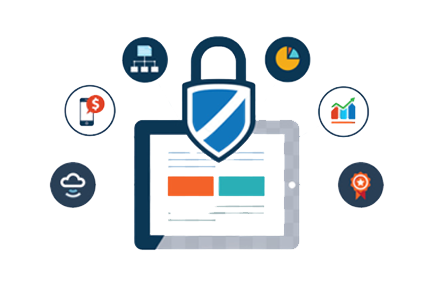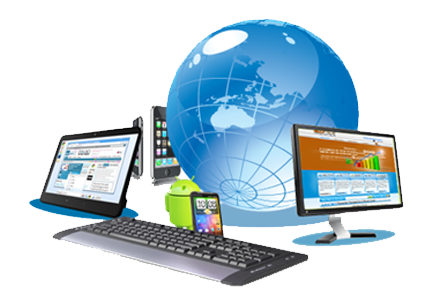 Reliability
Reliability is the key feature of one of the best QuickBooks cloud hosting services. It is prepared to handle server outrages and offers backup options to make your business more dependable for customers and employees. Authorized QuickBooks hosting providers in the USA, accessible at all times, would ensure you have quick data recovery options.
Which Versions Of QuickBooks Do We Host?
At Asquare, we have expertise in hosting all the QuickBooks versions. Whether you are using US, UK, Australian, or Canadian editions of QuickBooks Accountant, Pro, Premier, Enterprise, and Remote, we have you covered. All QuickBooks editions till 2020 are compatible with our server setup.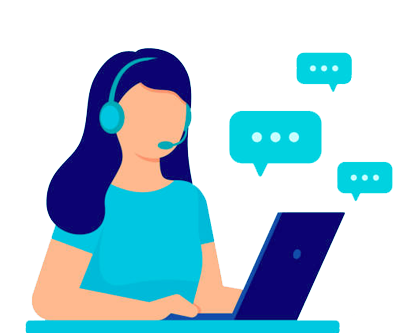 QuickBooks Cloud Hosting Support Number
Why Choose Us As Your Quickbooks Cloud Hosting Providers?
We strongly believe that reliable customer support is the strength of any business. Contact Asquare Cloud Hosting customer support through live chat, email, and phone. We offer timely resolutions of QuickBooks cloud hosting issues, such as – printing errors, installation, data migration, etc. Additionally, you may get the answers to the most challenging QuickBooks issues from our Knowledge Base.
Our cloud experts have years of experience and assist users in troubleshooting hosting issues. They are capable of providing an in-depth understanding of QuickBooks remote hosting solutions. 
Moreover, our testimonials speak for themselves. Please review what our customers say about our services to get a better idea.
We Offer The Best QuickBooks Cloud Hosting Services
Secure: QuickBooks is cloud-based software, and most small and mid-sized owners choose to shift to QuickBooks Cloud hosting service owing to the competent data security. Compared to traditional desktop accounting, hosting QuickBooks in the cloud provides cutting-edge data security and backup against data loss or corruption.
Trustworthy: Before moving your QuickBooks data to the cloud, ensure the service is trustworthy and safe for your business. Asquare cloud hosting follows all business security standards and believes in providing quality service to our clients.
24/7 Assistance: We have an expert team of cloud engineers who are experienced in resolving QuickBooks and cloud hosting issues. Our first and utmost responsibility is to provide outstanding expertise and satisfactory service to our clients.
Frequently Asked Questions On QuickBooks Cloud Hosting Service
What are the unique advantages of using QuickBooks hosting for your business growth?

Ans. QuickBooks cloud hosting brings flexibility, high-grade data security, scalability, and more. It eliminates the rigidity, setup, and maintenance costs and allows the teams to collaborate seamlessly.
Is my data secure with Quickbooks remote hosting?

Ans. QuickBooks Desktop cloud hosting makes your data more secure than traditional desktop accounting. Our top-notch security and data backup ensures you never lose or corrupt your company files and information.
Where does my data get stored in the Cloud hosting for QuickBooks Desktop?

The user data is stored on an enterprise-level off-site web server. Therefore, whenever you need to access your QuickBooks software and company files, log in with your credentials on any device.
How much time does it take for quickbooks data migration?

Ans: While it is not possible to say the precise amount of time, QuickBooks Desktop to Online takes around 30 minutes to migrate. However, when migrating to QuickBooks cloud hosting services, the time depends on the total data on your system.
Can QuickBooks be hosted on the cloud?

Ans. QuickBooks can be seamlessly hosted on the cloud servers. In fact, businesses today are switching to QuickBooks cloud hosting services owing to the innumerable benefits and high-level security these offer.
What is QuickBooks hosted?

Ans. QuickBooks hosted uses QuickBooks on cloud servers instead of installing on your system. This means you are no longer bound to your server computer and can work from any device anytime.
Can you host QuickBooks on a server?

Ans. You can very easily host your QuickBooks on a cloud server. Contact Asquare Cloud Hosting Helpline Number and migrate to QuickBooks Cloud today!
How does QuickBooks cloud access work?

Ans. The desired QuickBooks version is installed on the web server, which is easily accessible by the owner using login credentials. The user or their team logins into the remote servers and accesses QuickBooks cloud on any device.
What is the difference between QuickBooks Online and QuickBooks Cloud?

Ans. QuickBooks Online uses QB on the web browser, while QuickBooks Cloud hosts your QuickBooks Desktop on cloud servers. Therefore, in QuickBooks cloud, you open a desktop in the cloud and access QuickBooks in that.
Is QuickBooks Cloud Hosting an example of SaaS or IAAS?

Ans. QuickBooks cloud hosting by Asquare is an example of SaaS or IAAS, where we provide software or cloud-based infrastructure as a service. With our cloud hosting, your accounting becomes effortless.