QuickBooks Premier
Hosting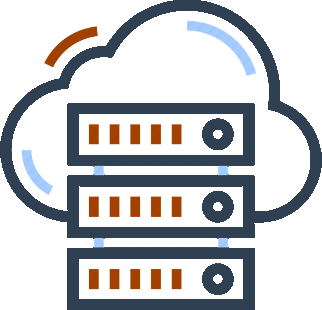 Superfast Servers
Our high-performance SSD-based cloud servers offer real-time updates with QuickBooks premier hosting.
Availability
Asquare Cloud Hosting assures an uptime of 99.999% to keep your accounting operations always running without any hindrance.
Data Security and Reliability
The QB hosting provider deploys advanced security safeguards to ensure total protection for QuickBooks Premier data.
Always-on Support
A customer-friendly support team is always available for your assistance via chat, phone call, and email.
What is QuickBooks Premier Hosting Services?
Quickbooks premier cloud hosting is robust accounting software. It serves you with industry-specific accounting solutions like construction, manufacturing and wholesale, retail, and non-profit, among others. Also, it defends your data against hackers and viruses. It allows you to track up to 14,500 items, including customers, employees, vendors, and inventory items. Up to 5 users can work together with premier hosting. Being a QuickBooks hosting provider, we offer the best  QuickBooks premier hosting services depending on your financial needs.
Preventive Measure You Get With QuickBooks Premier Hosting Services
Collaborate With Your Team
No matter what industry you are in, whether you are a retailer, accountant or manufacturer, sharing of data back and forth is cumbersome. We will help you to move your accounting process by hosting QuickBooks premier on the cloud. You can work with your accounting team and clients simultaneously on the same file, from anywhere anytime.
Setup Is On Us
Working on a local system demands regular up-gradation and maintenance that wastes a lot of your time. With QuickBooks Premier hosting, you do not need to bother about the IT hassles involved in hosting data on a cloud server. At Asquare Cloud Hosting, we take care of installation, set up, and configuration. Besides, if you need any alteration with the setup, you can reach our cloud experts. They are available round the clock and will serve you with the best client service.
Integrate With Add-Ons
With QuickBooks premier desktop, the accounting process requires third-party add-ons, like CRM or MS Office applications, to perform added tasks. At Asquare, you will find the perfect host for all the solutions that fit your team's requirements. Work specific add-ons and desktop-based tools that you need to integrate with QuickBooks premier plus hosting are compatible for hosting.  Also, all this can happen without any hardware hindrance.
Stay Protected Against Disaster
As a CPA, client data is the most crucial thing that you must protect from data breaches or disasters. We assure to offer business continuity and disaster recovery additional features with QuickBooks premier hosting services. With multi-level redundancy and strategic infra-setup, we provide secure and uninterrupted services, even at the time of an unwanted situation.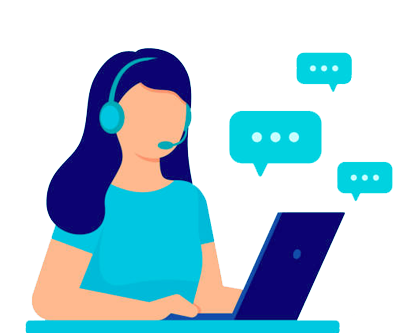 Give Your Business An Edge With
QuickBooks Premier Hosting Support Number
QuickBooks Pro / QuickBooks Premier / QuickBooks Enterprise
Get Instant QuickBooks Premier Service With Asquare Cloud Hosting
Authorized hosting provider: We are amongst the authorized commercial host and QuickBooks solution provider, which authorizes us to offer genuine QuickBooks licenses at discounted prices. Along with it, we help our customers with any queries or issues they experience while installing the QuickBooks Premier Desktop software.
Dedicated security: The Hosting provider deploys security measures such as end-to-end encryption, anti-malware, multiple firewalls, TFA etc. to secure the QuickBooks data on the cloud.
99% Uptime: To maintain the uninterrupted availability of services, we serve you with SLA-backed 99.999% uptime.
Multi-user collaboration: With Cloud Hosting, bring your team together on the same platform for faster and efficient accounting processes. Besides, you can save time and efforts of sharing data over other mediums.
24X7 Customer support: To provide hassle-free cloud solutions to the customers, we have a team of skilled experts available round the call, throughout the year. Clients can reach us over the phone call, live chat or email to avail immediate assistance.
Data Backup: The protection of your QuickBooks data is our concern. Asquare Cloud Hosting maintains a 100 days rolling backup on secure locations for free to ensure the availability of data even in case of accidental deletion or loss.
FAQ of QuickBooks Premier Hosting
Who stores your data from your local system to the remote servers ?

Ans.  The QB expert at Asquare Cloud Hosting does it. Do you want to set-up your server just the way your local computers are? Our dedicated support staff is always on standby to help you transfer your information to and from our servers, so that you may have your computers synchronized and updated with your information.
My internet connection is extremely slow. Is it right for me to switch to this service ?

Ans. Yes, it is! Our cloud solutions enable you to remain online, even on a slow Internet connection. As long as you stay connected to the Internet, we ensure that you receive the full benefit of our hosting operations.
What can I do if while working on an important project I become offline ?

Ans.  Do not panic. Grab a coffee, and let our engineers handle your error. Our highly qualified engineers will respond to your alert within moments, and do the needful to get you back on track! We are online round the clock, be it what time of the day, and you need not feel stranded.
Will my accountant data stay secure on the QuickBooks remote servers?

Ans.  Our remote servers are protected in terms of both physical server security and virtual cloud security. Along with end-to-end encryption that ensures your data is accessible to authorized users only, physical security is also maintained at data centers, such as – biometric access, 24×7 surveillance cameras, and more.