It is important to update any application to enjoy its latest features and fix any prevailing bugs. Sometimes users might be unable to update their desktop application or download the latest payroll update due to QuickBooks error 15240. The reasons for it are based on problems with your system configuration and errors with your application. The error message that appears on your screen is as follows:-
File Exists: The file you specified cannot be opened. Make sure that it is not being used by another program.
Or
Internet connection error: unknown error
Did you try to update the QuickBooks application and download the latest payroll update but failed due to QuickBooks error code 1524? You just need an expert's help to fix it. Contact Asquare Cloud Hosting's expert team at +1 855.738.0359 for assistance.
The Top Reasons for QuickBooks Desktop Error Code 15240
The reasons for QuickBooks desktop error code 15240 are majorly based on the issues with your system and certain hindrances on the application's part. If you started facing this error just recently after making some changes in your system or downloading a new application, there is a high chance that it is the root cause of the problem. Here is the complete list of things leading to QuickBooks error 15240:-
The application does not have sufficient permission.
Your system has an incorrect date and time.
The internet configuration of your system is not correct.
A third-party firewall application is not letting the system complete the download process.
The QuickBooks desktop version you are using is outdated.
You are using the application in multi-user mode.
There was an installation error.
The 5 Simple Steps To Fix QuickBooks Update Error 15240
There are five different solutions for QuickBooks Error 15240 based on making changes to your system and application's settings. Let's look at the step-by-step guide to these solutions:-
Solution 1- Run as Administrator
Insufficient permission for the application is one reason for QuickBooks payroll error 15240. Running it as an administrator grants a lot of permissions required by the application. Here are the steps you need to follow:-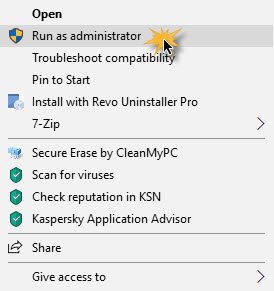 Close the QuickBooks application.
Press the Windows Start button and search QuickBooks.
Look for the QuickBooks icon and right-click on it.
Tap on Run as Administrator.
Now try to update QuickBooks or download payroll updates to check if QuickBooks update error 15240 still persists or not.
Solution 2- Check your system date and time configuration
Incorrect system date and time is another reason for QuickBooks desktop error code 15240. You need to check and if required, correct the date and time. Here are the steps your need to follow:-
Tap on Date and Time in the bottom right corner of your desktop screen.
Ensure that both things are absolutely correct.
If any of them is wrong, click on Change date and time settings.
Again tap on Change date and time.
Then set the correct time and date.
Finally, click on Apply.
Solution 3: Add Windows Rights to QuickBooks Installation Folders
As mentioned above, QuickBooks Error 15240 can be due to insufficient permissions. You can add the required permission to the QuickBooks installation folder itself. Here are the steps to do so:-
Close QuickBooks application.
Go on C:\Program Files\. For 64-bit users, C:\Program Files (x86).
Right-click on Intuit and choose Properties.
Select Advanced under the Security tab.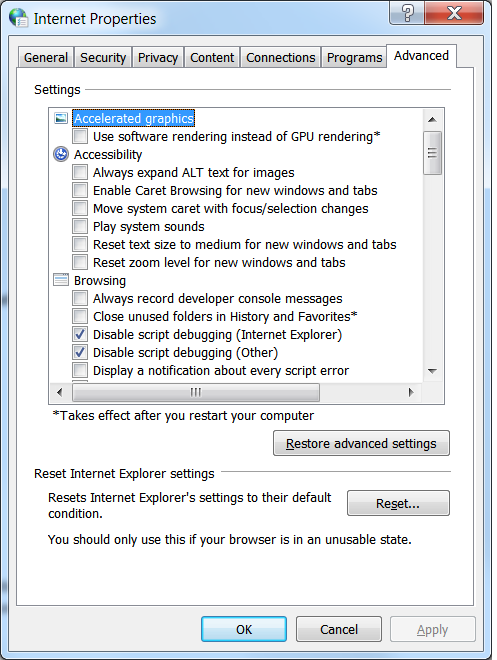 Make sure the User group is the folder's owner. If this isn't the case, you'll need to gain control of the Intuit folder. To do so, follow these steps:

Select Change beside the Owner name in the Advanced Security Settings panel.
In Enter the object name to select the field, type Users, and then choose Check names.
Choose OK.
Tick-Mark Replace owner on sub-containers and objects.
Click on Apply and then OK.
Select Users on the permission window and then click on Full Control.
Choose Apply and then OK.
Now check if you are able to download the updates. In case the error still appears, you need to repeat steps 1-5 for these folders.

C:\Program Files\Common Files\Intuit
(64-bit users) C:\Program Files (x86)\Common Files\Intuit
C:\ProgramData\Intuit
C:\Users\Your User Name\AppData\Local\Intuit

Solution 4: Check your Internet Explorer settings
QuickBooks online facilities require you to have certain required internet explorer settings or you'll face QuickBooks payroll error 15240. Ensure that you have the required settings by following these steps:-
Click on the Gear icon and then select Internet Options.
Go to the Advanced tab.
Mark Use SSL 2.0 and Use SSL 3.0 under Security.
Now tap on Apply and press OK.
Solution 5- Check your Third-party Firewall Configuration
Your firewall configuration decides what will pass through your internet connection or not. QuickBooks Error 15240 can arise if the firewall is stopping the download and update process in QuickBooks. In addition, you need to check the website of the developer of your third-party firewall for instructions on how to adjust the settings and allow QuickBooks to download and install updates. Go through this link if your internal system firewall configuration creates an issue.
Seek Expert Advice To Fix QuickBooks Error 15240 Payroll Update
So now we hope you are able to fix QuickBooks error code 15240. We mentioned all the possible reasons for the error and what things needed to be done to fix it. If you can still not solve it, the next task is to reach out to technical experts at Asquare Cloud Hosting Helpline Number at +1 855.738.0359 for better guidance. They will ensure that the error is fixed and you don't lose any data.