Quickbooks is world-famous accounting software used by businesses to manage their financial books. It also offers payroll services to its users, which is highly customizable. One thing that can hamper the smooth functioning of this service is QuickBooks error 15271. It appears on your screen when your file can't be validated and it can be represented by two different error messages, which are: –
Error 15271: The payroll update did not complete successfully. A file cannot be validated.
Error 15271: The update did not complete successfully. A file cannot be validated.
You generally run into this error while trying to update QuickBooks Desktop or downloading a payroll update. 

What are the causes for QuickBooks update error 15271?

There are plenty full of reasons for Quickbooks error 15271. This error can be due to a technical fault or a user's mistake. Let's look at the reasons-
Improper installation of QB Pro.
Some downloaded or system files are damaged.
Change in QuickBooks-related software has corrupted or damaged the windows registry.
Malware or Virus has infected the Windows file system or QuickBooks-related files.
QuickBooks application related files were deleted by another program.
Your QuickBooks application has become outdated.
Wrong configuration of Windows User Account Control (UAC) settings.
Outdated tax slab.
What should be done when Quickbooks error message 15271 appears on the screen?
There are multiple solutions offered by intuit in order to fix QB error 15271. You should jump on the related solution if you are aware of what is causing the error in your system, but in case you have no idea about it, follow these methods step by step-
Solution 1- Turn off User Account Control (UAC) in Windows
UAC might be hindering the smooth functioning of QuickBooks, and thus it becomes important to change the settings.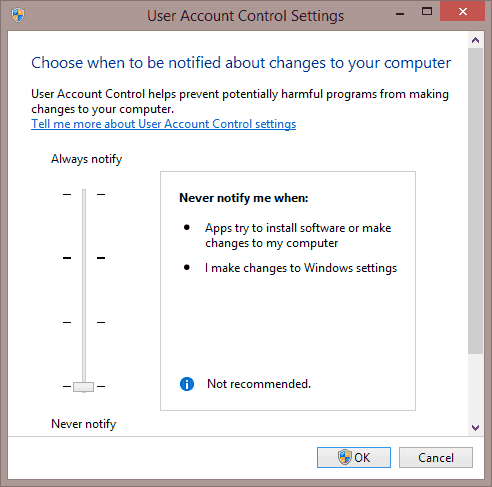 Note – Although turning UAC is an important part of troubleshooting QuickBooks, it is advised to turn it back on as it protects your system from security risks.
(this is applicable for Windows 10, 8.1, 8 and 7)
Steps to turn off UAC settings are as follow-
Press Windows + R, and the Run window will open.
Type Control Panel and press OK.
Choose User Accounts and then choose User Accounts (Classic View).
Now select Change user account control settings.
Note – If UAC prompts you, choose Yes to proceed.
Shift the slider on Never Notify and select OK to turn UAC OFF.
Important: You can turn UAC ON by shifting the slider to Always notify and pressing OK.
Solution 2- Update QuickBooks Desktop
This solution is only applicable if you are facing QuickBooks Error Code 15271 while trying to update payroll. There is a possibility that you are using an outdated application and thus facing the error-
Run QuickBooks application and then press Close Company/LogOff from under the File Tab.
Now choose Exit from the File tab.
Go to Desktop and then right-click the QuickBooks icon and select Run as Administrator.
Now, after Quickbooks show the No Company Open message, click on the Help tab and choose Update QuickBooks.
Tap on Mark All under the Options menu and click Save.
Checkmark the Reset Update checkbox from under the Update Now menu.
Tap on Get Updates and once QuickBooks displays the Update now option, close the application.
Now run QuickBooks again and tap on Yes on the Install Updates popup.
After all the updates are finished, restart your system.
Solution 3- Install/Uninstall QuickBooks using selective startup
Corrupted or damaged QuickBooks files is one reason for QuickBooks Payroll Update error 15271 and thus reinstalling it can help in fixing that-
Create a backup of your company file
Keep a separate copy of your QuickBooks Desktop and product license.
Press Windows + R; it will open your Run window.
Type MSConfig and then press OK.
Select Selective startup and Load system services from the General tab.
Select Hide all Microsoft Services from the Services tab.
Choose Disable all.
Now you need to Uncheck the Hide all Microsoft services checkbox.
Ensure that the Windows Installer checkbox is tick marked from the list of services. In case it is not, checkmark it.
Press on OK.
Select Restart from the System Configuration window.
Now you can uninstall and reinstall QuickBooks files using the QB clean install tool and switch back to normal startup mode.
Solution 4- Update payroll tax table
As we mentioned earlier, that outdated tax table is one possible reason causing this error. Your QB application should have the latest tax table; follow these steps in order to do so-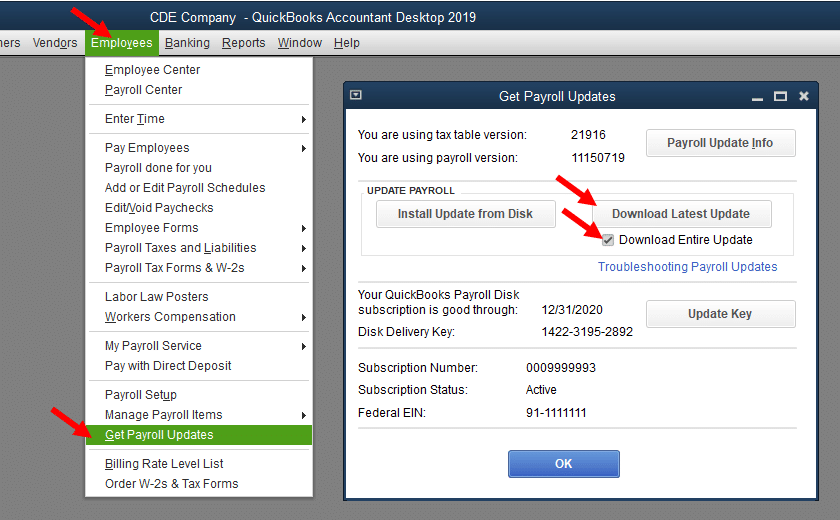 Note – Disk shipping was stopped in January 2021. Your tax tables can no longer be updated by CD.
Choose Employees, then select Get Payroll Updates.
Now tick mark Download Entire Update.
Now choose Download Latest Update. Once the download is over, an informational window appears.
So this has been all about the QuickBooks error 15271 repair tool. We discussed the factors that lead to it and how you can fix it. Follow these solutions if you ever face QB error 15271. QuickBooks also offers a wide variety of tools that can help you streamline your business functions.