If you ask either a small accountant or a CPA about which accounting task seems a bit tedious for them to manage. Majority of them might say that payroll accounting makes their business process hectic. Well, the reason is that payroll requires high precision, and there's no margin for error. Therefore, somebody with a running business employing a workforce needs robust and advanced payroll software. And thus, you need to keep it updated with the latest release. At times, when you try to install the latest updates, you might get stuck with QuickBooks Error 15241. When it occurs, an error message pops up on your computer screen that reads:
"You receive error 15241: The payroll update did not complete successfully".
The QuickBooks update error 15241 can take place due to disabled QuickBooks Desktop File Copy Service (FCS). And thus, it restricts you to update or run payroll that in turn puts your work at a standstill. Therefore, you need to resolve QuickBooks error code 15241 at the earliest to avoid any hindrance.
Looking for advanced solutions to fix QuickBooks payroll update error code 15241? Contact Asquare Cloud Hosting's expert team to get instant guidance if payroll is not updated successfully.

How To Fix QuickBooks Payroll Update Error 15241?
Here, we have listed some of the effective resolution methods available by implementing which would resolve QuickBooks error 15241. However, the user needs to manually enable the File Copy Service of the QuickBooks Desktop application by following the given steps.
For the Users Operating on Windows Vista, 7, 8, or 10
Exit the QuickBooks Desktop application in the first place.
Click on the Windows icon, right-click Computer and choose Manage.
Note: For Windows 10, Click on the Search option on the taskbar and search for Computer. Then, select manage by right-clicking on This PC.
Then, from the left side of the screen, click on Services and Applications.
Now, double-click Services from the right pane of the screen.
Once done, double-click Intuit QuickBooks FCS.
Now, go to the General tab, click the Startup type drop-down arrow and select Manual.
Click Apply> Start> OK.
And then, open QuickBooks Desktop.
Then, you have to update QuickBooks desktop as per the latest release along with installing the latest payroll tax table updates.
For the Users Operating on Windows XP
First, close QuickBooks Desktop, right-click My computer and select the Manage option.
It will open the Computer Management screen, click Services and Applications > Services.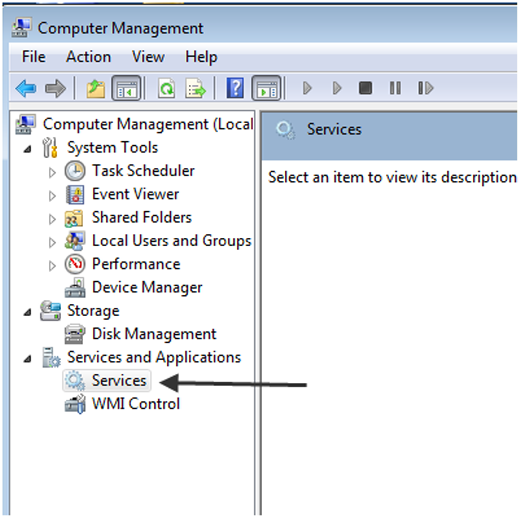 Now, the Services window opens, scroll down and double-click Intuit QuickBooks FCS service.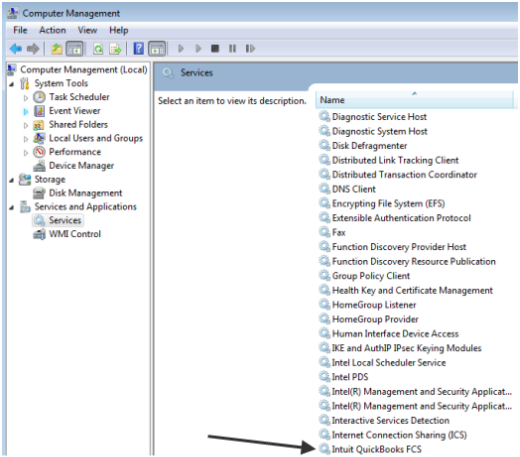 It will open up the Intuit QuickBooks FCS Properties window.
Moving ahead, go to the General tab, click on the Startup type drop-down and select the Manual option.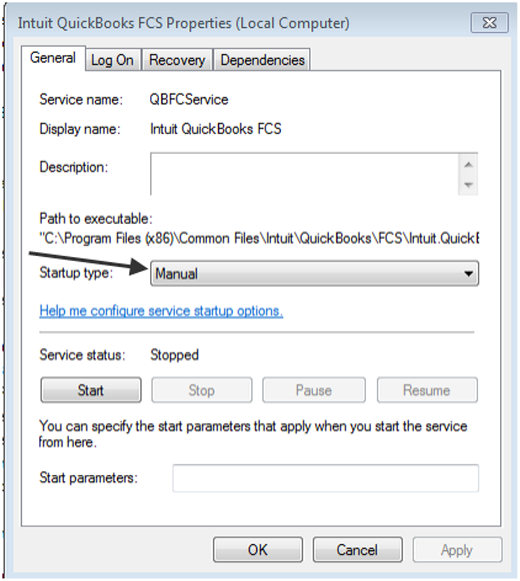 Get QB Professional's Help!
We hope the troubleshooting methods mentioned in this blog would have helped you resolve QuickBooks error 15241 without much trouble. However, if you get stuck and need professional assistance, we would suggest you to get in touch with our experts by giving us a call on Asquare Cloud Hosting Helpline Number +1(855)-738-0359.
Related Search Terms