Users run into QuickBooks error PS032 when they are trying to download or install QuickBooks payroll updates. You might face problems when releasing payroll for your employees because of outdated payroll services. The reason for this error includes problems with your internet connection, payroll subscription, and damage in your Tax Table file.

Are you facing QuickBooks error PS032 while running payroll? Do not worry, just reach out to our technical experts at Asquare Cloud Hosting Helpline Number and they will guide you on how to fix it.

Reasons For PS032 QuickBooks Payroll Error
You need an active payroll subscription to run payroll. There are 4 major reasons that can cause PS032 QuickBooks Payroll Error:-
Inactive payroll subscription.
Corruption or damage in the Tax table file that the user is trying to install.
Incorrect user information is added while subscribing for payroll services.
There was some error during installation.

Things To Do Before Troubleshooting Error Code PS032 on QuickBooks
There are certain steps that users should follow before jumping onto the troubleshooting method to fix error code PS032 on QuickBooks. These are to ensure that your data is safe and the error is not occurring because of a human error. The steps are as follow:-
Create a backup of your company file.
Make sure your QuickBooks Payroll subscription is active.
Check the billing information that you entered in your payroll account is correct.
Check that your system has just the QuickBooks Desktop application installed on your system.
Ensure that you have a strong internet connection.
Read more: How to Fix QuickBooks Payroll Update Error PS077?
Method To Fix QuickBooks Error PS032
There are 4 major solutions to resolve QuickBooks error PS032 which involve updating QBD, turning off UAC, running verify and rebuild utility, and using clean install tool. Let's look at the solutions in detail that users need to follow:-
Solution 1- Update QuickBooks Desktop and Re-register
Outdated QBD application can be one reason for PS032 QuickBooks error. Re-registering your application renews the connection between your application and Intuit servers. These are the steps you need to follow:-
Run the QuickBooks Desktop application and press the F2 button on your keyboard to open the Product Information window.
Go to the section where Licence Number is mentioned and check that Activated is written beside it.
Use the License key if it does not show Activated.
Now go to the Help menu and choose Update QuickBooks Desktop.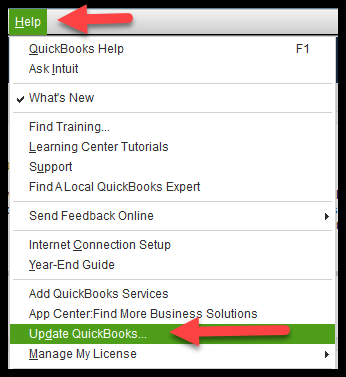 Tap on the Update Now tab click the Get Updates button.
The application will then start downloading any update if it is available.
Rerun your application once the download is finished.
Tap on Yes when the Install Update window pop-up.
Then rerun payroll once the update is finished.
Solution 2- Turn Off User Account Control
User Account Control settings are within your operating system. They can at times control certain services for an application. You need to follow these steps to turn it off:-
Press Windows + R to open the Run window.
Type in Control panel in the search field and press enter.
A new window will open up and type User Accounts in the search field at the top of the control panel.
Click on Change User Account Control settings.
Then click on Yes and shift the slider to Never Notify to turn off UAC.
Now reboot your system and try updating QuickBooks payroll.
Also read: How To Fix QuickBooks Error PS038 If Paycheck Not Working
Solution 3- Use Verify and Rebuild Utility
Verify and Rebuild utility is provided by the QuickBooks application to fix any damage to your company file. These are the steps you need to follow:-
Click on the File tab and select Utilities.
Choose Verify data and wait for the application to complete its process.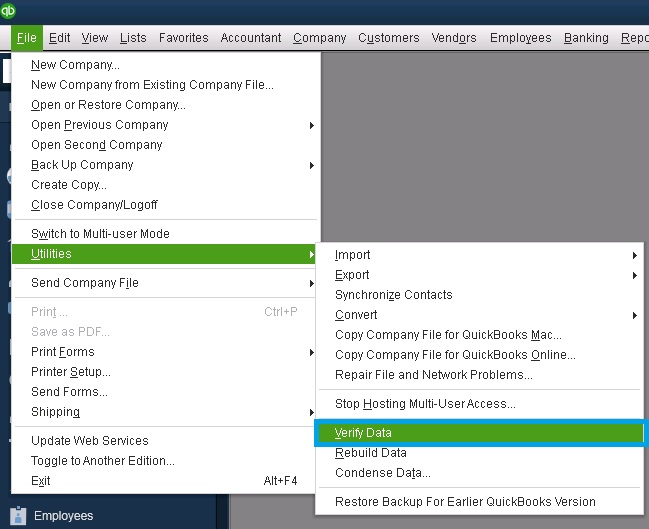 If you see a message that says,' Your data has lost integrity you need to rebuild your data.
Again click on the File tab and select Utilities.
Then choose Rebuild Data.
Click OK if you see a prompt to open your company file.
The Rebuild data utility will start functioning after the backup process is finished.
Tap on OK when you see the message 'Rebuild has completed'.
Now run verify utility again by following the first two points of this solution.
Solution 4- Use Clean Install tool and reinstall QuickBooks
Damage in your application can be one reason for Quickbooks Error Code PS032. It can also be because of an error that occurred during installation. Users need to uninstall QB, use clean install tools and then reinstall QuickBooks. These are the steps you need to follow:-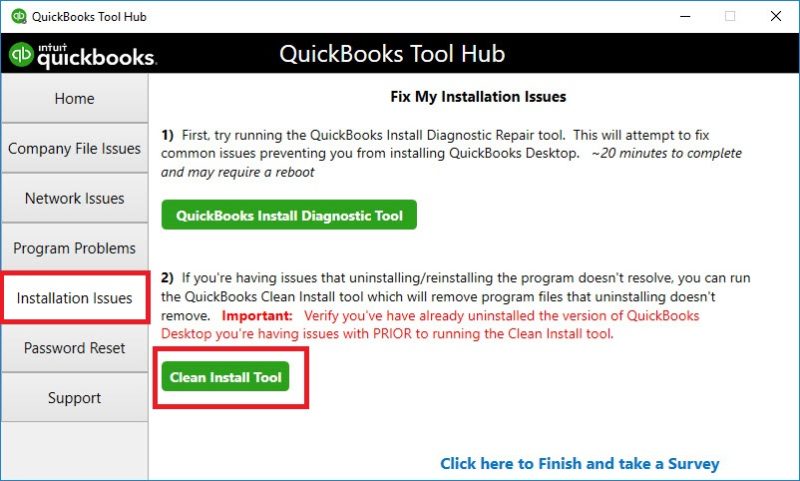 Press the Windows Start button, search the Control Panel, and press Enter.
Choose Programs and Features or Uninstall a Program.
Select QuickBooks Desktop you have to uninstall.
Tap on Uninstall/Change and then click Remove. Tap on Next.
Note:- Log off and then log back in from an admin profile if you don't see this option.
Now use the clean install tool.
Download the installer file for your version of QuickBooks Desktop and save it on your system.
Now double click on it and follow the onscreen instructions to complete the installation process.
Allow Experts To Help You Fix PS032 QuickBooks Error
So this has been all about QuickBooks error PS032. If you face a problem in installing QuickBooks after uninstalling it, switch to selective startup mode, then again try to install it. If you are still facing this error, contact Asquare Cloud Hosting's expert team at +1(855)-738-0359, and they will fix it for you.