QuickBooks is renowned software that has helped businesses around the world in managing their accounting needs. The only step back that its user's face is the number of errors they run into. One such error is QuickBooks Error PS058, which generally occurs while downloading or installing a payroll update. Let's dig deep into this article carefully to know what is QuickBooks error PS058, when does it occur & how to fix it.
What Causes QuickBooks Error Message PS058?
QuickBooks payroll services are associated with a lot of things, and thus a variety of factors can cause QuickBooks payroll update error PS058. It can be a result of a failure on the system's part or even a technical glitch like:-
Windows Explorer files in your system got corrupted.
Access to QuickBooks accounting software is being blocked by your system firewall or other security software.
QuickBooks files got damaged or corrupted.
Your company file is not available on your local drive.
How To Fix QuickBooks Payroll Error PS058?
There are multiple troubleshooting steps to fix PS058 because the error can be caused because of multiple different reasons. Make sure that you are using the latest version of the application, and if not, update it and try upgrading the application. There is no definite solution that will work for all; thus, you need to pick up the solution based on what is causing the error in your system. If you are not sure of the reason why this error is occurring, we will advise you to follow all these methods step by step-
Solution 1- Download Payroll Update once again
In case the QuickBooks error message PS058 appeared during the installation of the downloaded payroll updates, we will advise you to download those updates once again as there is a possibility that those updates were not correctly downloaded-
Tap on the Employees menu and click on Get Payroll Updates.
Checkmark Download Entire Update.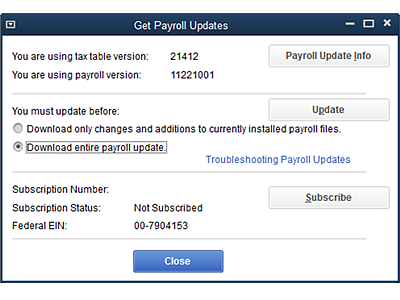 Now tap on Download Latest update.
Read more: Update Quickbooks Desktop to Latest Version 2021 – Explained
Solution 2- Check Your Company File For Issues.
The error might be occurring due to a problem with the company file. In order to check if the issues are with the company file, follow these steps-
Open your company file.
Press F2 or Ctrl+1 keys in order to access the product information.

Now press F3 or Ctrl+2 keys while the Product Information window is open.
Now open Tech Help and tap on Open File.
Double-tap on a file named "qbwin.log".
Press Ctrl+F, and a search box will open.
Type the error code that you were facing and press Enter.
Follow the onscreen troubleshooting steps.
Follow the next solution in case no solution is found.
Read more: Fix QuickBooks Cannot Communicate With The Company File Error [Solved]
Solution 3- End Programs From Task Manager
In case you did not find any error in the previous solution, follow these steps-
Close QuickBooks desktop application.
Press Alt+Ctrl+Del simultaneously and then choose start task manager.
Go to the program tab and look for "qbupdate.exe" and "qbdagent2001.exe". Once found, select them and then tap end programs.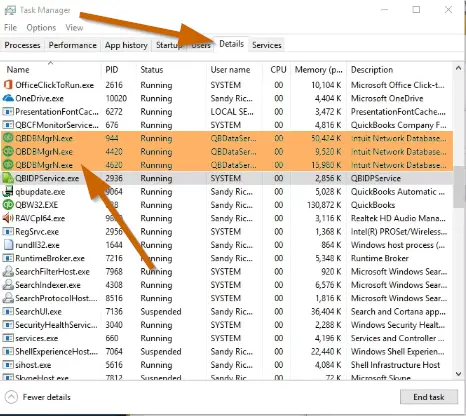 Type "reboot.bat" in the search window and then double-tap on the file.
Access a "DOS-style shell" that will be immediately closed once completed.
Now restart your system, download and install the latest payroll up[date.
Solution 4- Run reboot.bat File
Reboot files can help you end all the tasks previously one by one and then restart the process.-
Press Alt+Ctrl+Del keys and select Task Manager.
Move on to the Process tab. Find QuickBooks and related tasks.
Now End all programs one by one.
Press the start button and type reboot.bat into the search field.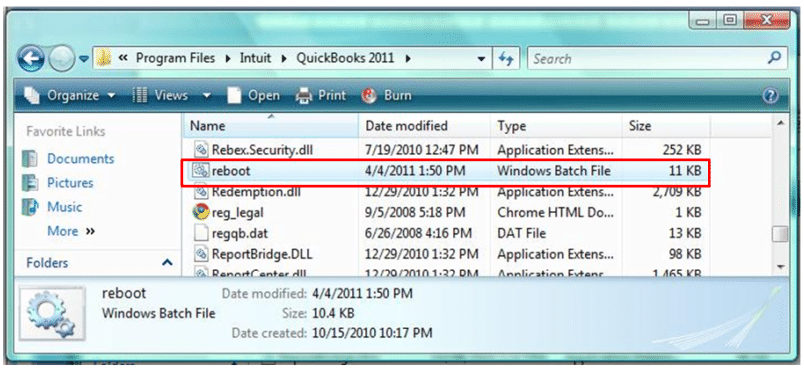 Tap on Enter.
Run the file and wait while the process takes place.
Close it after the process is over.
Now restart your system and then download and install the latest payroll tax update.
So this has been all about QuickBooks Desktop Error PS058. We discussed all factors that lead to it and also how you can fix it. We hope that you now know what to do when you run into this error. QuickBooks can help small and big businesses in various ways. If you are someone who owns a business, you should definitely give it a try. we will advise you to contact to our Asquare Cloud Hosting's expert team +1 855-738-0359 , and they will guide you in all possible manners.
Related Articles:-
The Proven 7 solutions To Fix QuickBooks Payroll Error PS060
How to Fix QuickBooks Payroll Update Error PS077?
Resolve QuickBooks Error 80070057 (Parameter Is Incorrect)
Summary

Article Name
Best 4 Techniques To Troubleshoot QuickBooks Error PS058
Description
QuickBooks Error PS058 message arise while downloading/installing a payroll update. So you need to download entire latest update
Author
Publisher Name
Publisher Logo