Working on an important project and QuickBooks get closed abruptly? No doubt, that's extremely frustrating. Well, that's because QuickBooks has stopped working. At times, a Windows generated error message appears on your screen that reads:
"A problem caused the program to stop working correctly, or Windows is checking for a solution to the problem."
The error may appear again when you re-try to open the QB application. However, the message may not appear always, and your Windows might begin freezing. In this blog, we have mentioned the major causes, symptoms, and troubleshooting methods that will eliminate this error at the earliest. But before, understand what is the "QuickBooks Has Stopped Working" problem?
If your QuickBooks not responding when opening a company file & you don't want to risk your data, We have enclosed this blog with all the solutions to help you fix it. However, If you are an inexperienced newcomer to QB, to avoid any data loss issues, Get in touch with our experts by giving a call on our Asquare Cloud Hosting Helpline Number.
Why QuickBooks Freezes While Opening The Company File?
Are you getting QuickBooks has stopped working error message while trying to open the QuickBooks Desktop? Besides, it might also be possible that the program is frozen. Apart from that, several other possible causes trigger this issue. We have listed most reasons why QuickBooks won't open error below:
The name of your company name might be too long.
The QBWUSER.INI file that you used to save initialization information might be damaged or missing.
Your hard drive might be corrupt.
You might have damaged QuickBooks Desktop installation or missing program files.
You might be using a damaged Windows operating system.
Incorrect installation of QuickBooks on Windows.
How To Identify Why QuickBooks Stops Working?
Such an error affects the QuickBooks performance without giving any error message. Therefore, you need to know the common signs of this error to fix it at the earliest. Here, we have listed the common identifying measures that point out QuickBooks is not opening error.
QuickBooks Desktop may freeze and become non-responsive right after you open it.
Mouse pointer and keyboard start performing sluggishly on QuickBooks window.
QuickBooks closes abruptly when you open the company file without popping any error message or warning.
QuickBooks stops even before loading the dashboard and displays one of the related error messages.
Windows applications start responding slowly and experience freezing issues.
Essential Points You Must Consider If QuickBooks not Responding:
Below we have mentioned all the important factors that you must know what to do if QuickBooks is not responding. You must consider the given information before implementing the resolutions methods:
You must install the latest available updates of the QuickBooks Desktop application.
The name of your company file must be less than 35 characters, including spaces.
Before you run QB, you must turn off the antivirus protection on your computer. If your issue gets resolved, then you need to exclude QuickBooks from your antivirus scan list.
Always log in with an account that has administrative rights on Windows.
Try to Reinstall QuickBooks using the Clean Install Tool.
If the problem QuickBooks is not responding when opening a company file persists, and you can still open QuickBooks, then follow the troubleshooting steps mentioned below.
How To Troubleshoot QuickBooks Has Stopped Working Error?
Follow the resolution methods mentioned below to eliminate the application freezes while attempting to open company file issue:
Solution 1: Run Quick Fix my Program from the QuickBooks Tool Hub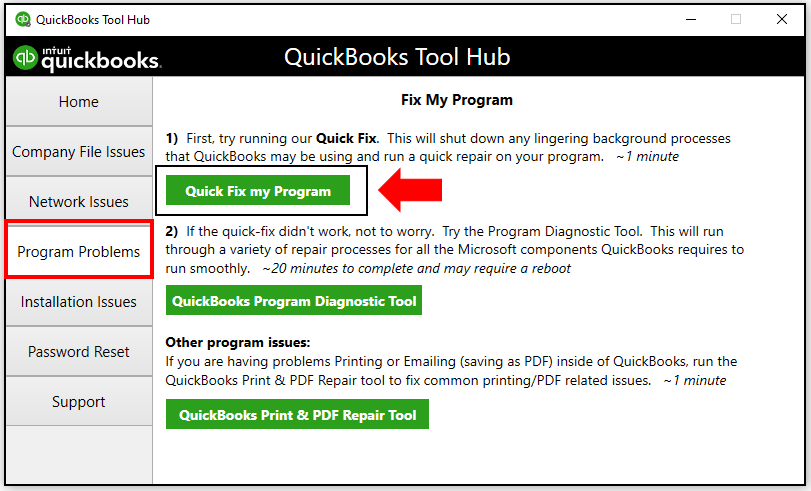 QuickBooks Tool Hub will help fix common errors that you come across while using QB. Further, the QuickFix will shutdown any open background processes that QB uses. And, then it will run a repair on your program. Follow Method 1 of the article QuickBooks error 6123 for detailed steps.
Solution 2: Run the QuickBooks Install Diagnostic tool from the Tool Hub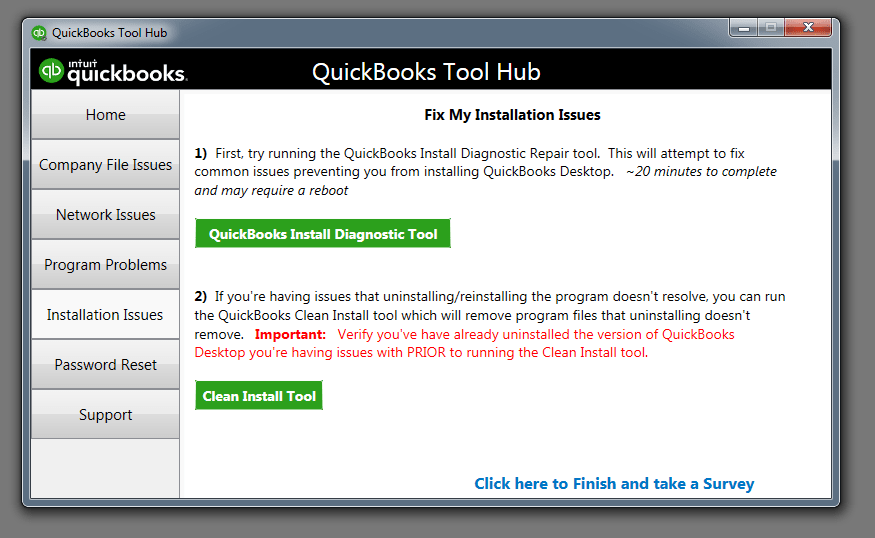 The QuickBooks Install Diagnostic Tool diagnoses and fixes the issues related to Microsoft components on its own. For a detailed procedure, you must follow solution 1 of the article QuickBooks error 1904.
Solution 3: Scan and Repair Bad Sectors on Hard-Disk
Simultaneously press Windows + E keys on your keyboard for opening the Windows File Manager and right-click on the C drive.
Then, select Properties and click on Check now under the Tools menu.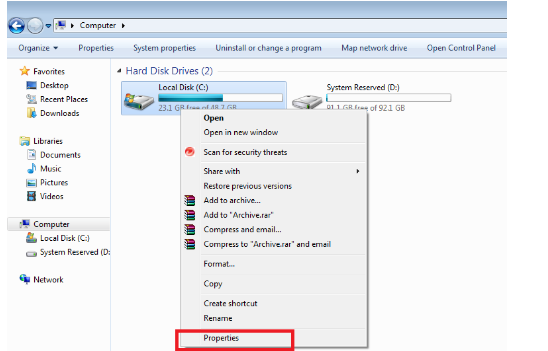 After that, checkmark the box Automatically fix file system errors and Scan for and attempt recovery of bad sectors respectively.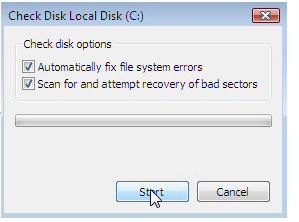 Right after that, click on Start and wait until Windows completes the scan and repair process.
Solution 4: Reboot your PC and Temporarily Disable your Anti-virus Software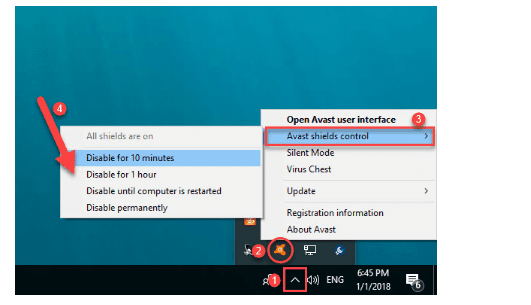 At first, you need to reboot your computer system.
Open your QuickBooks Desktop right after the reboot.
If the issue persists, you must temporarily disable your antivirus.
Note: If the issue occurs even after that, then try disabling your antivirus software temporarily.
Solution 5: Rename the QBWUSER.ini file
If you have a damaged or missing QBWUSER.ini file, then you must try renaming it to resolve the error. For that, you may follow solution 3 of the article QuickBooks running slow.
Solution 6: Reinstall Windows Operating System
You need to make sure that you make a backup of your company file before reinstalling Windows to get rid of QuickBooks not responding error. Reinstallation would altogether remove QuickBooks and Company file data from the computer. Further, you must ask your local IT administrator to install fresh Windows on the computer. You may also take the assistance of our experts for the same.
Read Also: Uncovered Causes & Solutions To Get Rid Of QuickBooks Error C-343.
Solution 7: Perform a Clean Installation of QuickBooks Desktop on Windows
If none of the troubleshooting solutions worked for you, then you must try reinstalling the QuickBooks Desktop. For that, you must follow the below-mentioned steps to perform a clean installation of QuickBooks:
Open the Run Window by simultaneously pressing the Windows + R key.
Enter the Control Panel in the search bar of the Run Window.
Now, search for QuickBooks under the Programs and Features list and click Uninstall/Change.
To complete the uninstallation process, you must follow the on-screen instructions.
You may download the QuickBooks Clean Install Tool from Here.
After that, open the QB Clean Install Tool and click on I Accept on the license agreement page.
Now, you may follow the instructions that display on your screen to perform a clean installation of QuickBooks on your Desktop.
Solution 8: Create a New Admin User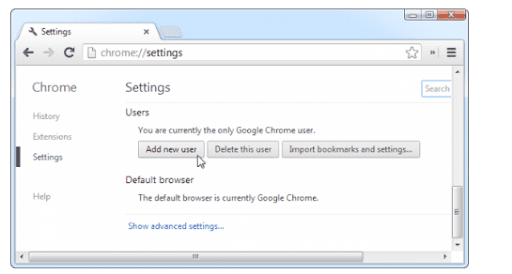 You must try to create a new admin user account in Windows. After that, you need to open your company file by using the new user admin account.
Solution 9: Open the Company File from a Different Folder
Open the computer window by pressing the Windows + E Key on your keyboard simultaneously.
Now, search for the data that has a .qbw file extension.
After that, browse the network drive on which you have saved your company file to search the file located on a network server.
Right-click and select the copy option after finding the company file.
Then, go to your C: Drive> make a new folder> name it as QBTEST.
Open the new QBTEST folder and paste your company file here.
Afterward, open QuickBooks and hold the CTRL key simultaneously.
From the C:\QBTEST folder, select the option "Restore An Existing Company".
At last, open the company file that you copied in the QBTEST folder.
Grab QuickBooks Expert's Assistance to Fix the Issue
We hope the resolution methods mentioned in this blog would have helped you resolve the issue QuickBooks has stopped working in no time. If none of these worked for you due to any reasons, then we suggest you give us a call on our Asquare Cloud Hosting Helpline Number. Our experts are available round the clock for your assistance.