Users have complained about running into QuickBooks error 12031 while updating QB or running payroll services. It is usually caused because network timeout prevents QB from accessing the server and thus hinders internet-related services. Another possible reason for this error can be obstruction by a firewall and other security issues.
Causes for QuickBooks Error Code 12031
The major reasons for QuickBooks error code 12031 involve problems with your internet connection and unsuitable internet settings. The complete list of reasons is as follows-
Windows firewall, anti-virus software, or third-party application is blocking internet connection for QB.
Internet Explorer is not set as the default browser.
There is a problem with your internet connection.
SSL settings are not valid.
Did you run into QuickBooks Desktop error 12031? Reach out to an expert at Asquare Cloud Hosting Helpline Number +1(855)-738-0359, and they can help you out with the required assistance.
Ways to Fix QuickBooks Error 12031
The method to resolve QuickBooks error 12031 involves fixing the internet settings, running QB in safe mode, and setting Internet Explorer as the default browser. Let's look at these solutions in detail-
Solution 1- Set Up Your Internet Connection
This solution helps you configure how you want QB to connect with the internet. These are the steps you need to follow:-
Run the QuickBooks application and go to the Help tab.
Click on Internet Connection Setup, and a new window will open up.
Now you need to choose 'Use my Computer's Internet Connection settings to establish a connection when this application access the internet.'
Tap on the Next button and then click on Done.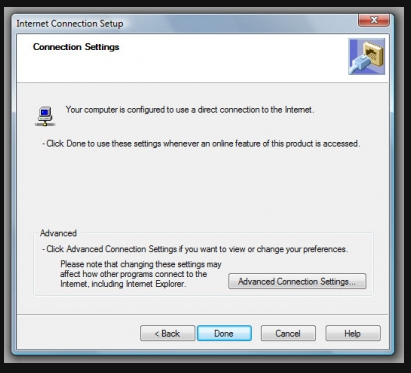 Now, update the Quickbooks application.
Solution 2- Set Internet Explorer As Your Default Browser
QuickBooks Desktop uses Internet Explorer in the background to access internet-related services. You may face QuickBooks Desktop error 12031 if some different application is set as your default browser. These are the steps you need to follow to set Internet Explorer as your default browser:-
Run Internet Explorer on your system.
Tap on the Gear icon in the upper right corner or click on Tools.
Select Internet Options from the list.
Go to the Programs tab.
Now click on the Make Default button under Default Web Browser.
Finally, tap on OK. 
Also Read: How to fix if QuickBooks closes unexpectedly after opening.
Solution 3- Make Internet Explorer Settings favourable for QuickBooks
Downloading problems may be because of unfavourable Internet Explorer settings. Follow these steps to set them as per requirements:-
Close your QB application and run Internet Explorer.
Click on Tools and then select Internet Options.
Note:- Press Alt on your keyboard if you can't find Tools.
Go to the Security menu and tap on the Globe icon. You need to ensure that the security level is not more than Medium-high.
Now go to the Connections menu and tap on Never Dial a Connection if you don't use the dial-up node (DUN) on the system. Select the correct ISP if you do use DUN and then tap on OK.
Go to LAN settings and ensure that Automatically Detect Settings is selected. Use a Proxy Server box should be unselected.
If you choose Use a Proxy Server, make a note of the whole IP address and port.
If the port is not port 80, leave the Use a Proxy Server option unchecked.
If the port is port 80, uncheck the box for testing purposes.
Then click on OK.
Go to the Advanced tab and click on Restore Advanced Settings.
Go to Settings and find Use TLS 1.2, ensure that it is selected.
(These options may not be available for your Internet Explorer version.)
Also Read: How to Fix QuickBooks TLS Error.
Click on OK and close Internet Explorer.
Now reboot your system and then rerun QB to check if the error is resolved.
Solution 4- Run QB in Safe Mode
Interference by a third-party application can also be a reason for QuickBooks error 12031. You need to update your application in selective startup mode to resolve it. These are the steps you need to follow:-
Press Windows + R keys on your keyboard and the Run window will open up.
Type in Msconfig in the window and press Enter.
Go to the General tab and choose Selective Startup and Load system services.
Now go to the Services tab and tickmark Hide all Microsoft Services.
Click on Disable all.
Now make sure Hide all Microsoft services box is unmarked.
Also ensure that Windows Installer is tick marked from the services.
Tap on OK and then click on Restart in the System Configuration window.
Run QuickBooks and try to complete the task that led to QuickBooks Error Code 12031.
Now close QB and press Windows + R to open the Run window.
Type in MSConfig and press OK.
Go to the General menu and choose Normal Startup.
Tap on OK and press Restart on the System Configuration window.
Let Experts Help You Fix QuickBooks Error Code 12031
So now we hope you know what should be done when you run into QuickBooks error 12031. Try updating the QB application if this error arises while running payroll. Sometimes outdated QB applications can also lead to this error. If your error is still not resolved, reach out to an expert at +1(855)-738-0359, and they can guide you in a better manner.